Popular Resources
At our law firm, we realize that navigating the legal system can be daunting. That's why we offer a variety of resources to help you grow and stay informed and protected. Our collection of podcasts, blogs, events, and legal resources is designed to provide you with the information you need to make informed decisions and feel confident in your legal journey. Feel free to explore our offerings today and see how we can support you on your legal path.
Fowler St. Clair Blog
Get the latest News and Insights from the experienced team at Fowler St. Clair.
IN REM Podcast
Whether you are an experienced real estate investor or a rookie looking to jump into a new opportunity, IN REM is a legal podcast for real estate investors. Attorneys Andrew Fowler and Sean St. Clair dive into the law affecting real estate investors, interview industry leaders, and analyze industry trends.
Suggested Resources
We've built this list of legal resources to aid you in your research of legal issues in Arizona.
Arizona Real Estate Journal

The Arizona Journal of Real Estate & Business is a monthly publication published by the Arizona School of Real Estate & Business. It is distributed both locally and nationally to more than 200,000+ print & digital readers. The Journal is the only publication of its kind that has been in circulation for more than 30 years. Monthly columnists range from industry experts, political officials & community leaders.
The publication contains information on the most current industry statistics, legal issues, interviews, success tips, legislation updates & other data of vital interest to the real estate & business industries. It is a top resource for professionals.
Founded in 1969, the Arizona School of Real Estate & Business is one of the largest and oldest schools of its kind in the nation. For more than five decades, we've provided quality education for Arizona students hoping to start, continue, or advance their real estate careers.
As a member of the Colibri Real Estate family, we place a continued focus on providing an unmatched learning experience for Arizona's real estate students. We do this especially through our dedicated customer service team and expert instructors, who arm our students with everything they need to succeed. Our sister school, Hogan School of Real Estate, is also a member of Colibri Real Estate. Together under one umbrella, ASREB and Hogan provide the most comprehensive real estate education program in the state.
---
The Record Reporter
Record Reporter provides news and complete online access to interviews with judges and corporate counsel, news on law firms, verdicts and settlements, corporate transactions, and real estate deals.
News
Videos
Guest Columns
Public Notices
Fictitious Business Name
Public Records
Judges
Small Business
Corporate Counsel
---
Legal News
LegalNews is designed to be the premier digital source of legal news and public notice information in the state, while also offering opportunities to share thoughts and insights with fellow professionals through blogs and other forms of social networking.
Public notices are used to inform individuals and the public that certain events and/or actions will be taken and allow the public to be informed and respond accordingly. These notices can range from requiring the government to give notice of a property seizure for non-payment of taxes to a local unit of government considering a property zoning usage change. Individuals or businesses can also be required to provide notice. These could be mortgage defaults, notice to creditors regarding an estate being probated, or attempting to find parties to legal action.
Detroit Legal News Publishing is the leading provider of legal information in Michigan, publishing 9 newspapers across the Lower Peninsula.
---
The Judicial Branch of Arizona – Maricopa County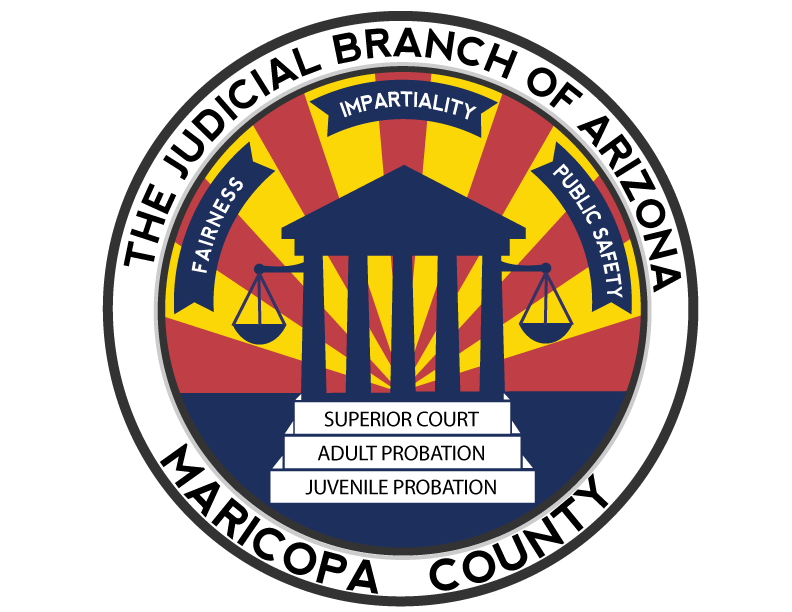 The Judicial Branch of Arizona – Maricopa County provides numerous Self Help Resources.
Electronic Access to Case Information
Navigating the Court
Self-Help Legal Resources
The Judicial Branch of Arizona in Maricopa County is part of the Arizona State Judiciary. It is comprised of Superior Court, Adult Probation, and Juvenile Probation, which includes juvenile detention. The Judicial Branch in Maricopa County is the fourth largest trial court system in the nation, reflecting both the size and growth of the community it serves. The Superior Court in Maricopa County, one of the most innovative and progressive trial courts in the nation, has nationally recognized programs to serve the community, including specialty programs like Drug Court and Veterans Court.
---
Maricopa County Assessor
The Maricopa County Assessor's office annually notices and administers over 1.8 million real and personal property parcels/accounts with a full cash value of more than $717 billion in 2022.
The Assessor's Office is composed of five divisions; the Administrative Division, the Valuation Relief Program Division, the Information Technology Division, the Property Ownership & Mapping Division, and the Appraisal Division.
---
Maricopa County Recorder
Maricopa County Recorder's Office processes and preserves deeds, plats, and a variety of other important documents. They offer our customers the latest in innovation and convenience through our award-winning in-person and digital recording services.
Annually, the Recorder's Office records an estimated 1 million documents, with an average of 3,000 to 5,000 customers daily. There are over 49 million online searchable documents, comprised of 185 million images, dating back to 1871. These figures increase daily.
In addition, the Maricopa County Recorder's Office is responsible for maintaining voter files for more than 2.6 million active registered voters in Maricopa County.
The Recorder's Office partners with the Maricopa County Elections Department to plan and hold jurisdictional, county, state, and federal level elections for all eligible Maricopa County voters.
---
Arizona Revised Statutes
The online version of the Arizona Revised Statutes is primarily maintained for legislative drafting purposes and reflects the version of law that is effective on January 1st of the year following the most recent legislative session.
The official version of the Arizona Revised Statutes is published by Thomson Reuters.
You can search through the entire A.R.S. on their website.